Air Cleaner
Oosafe® Air Cleaner KN is an advanced equipment designed for IVF Laboratory use which purifies air against Volatile Organic Compounds (VOCs), Chemically Active Compounds (CACs), particles, microorganisms, toxins, solvents and odor.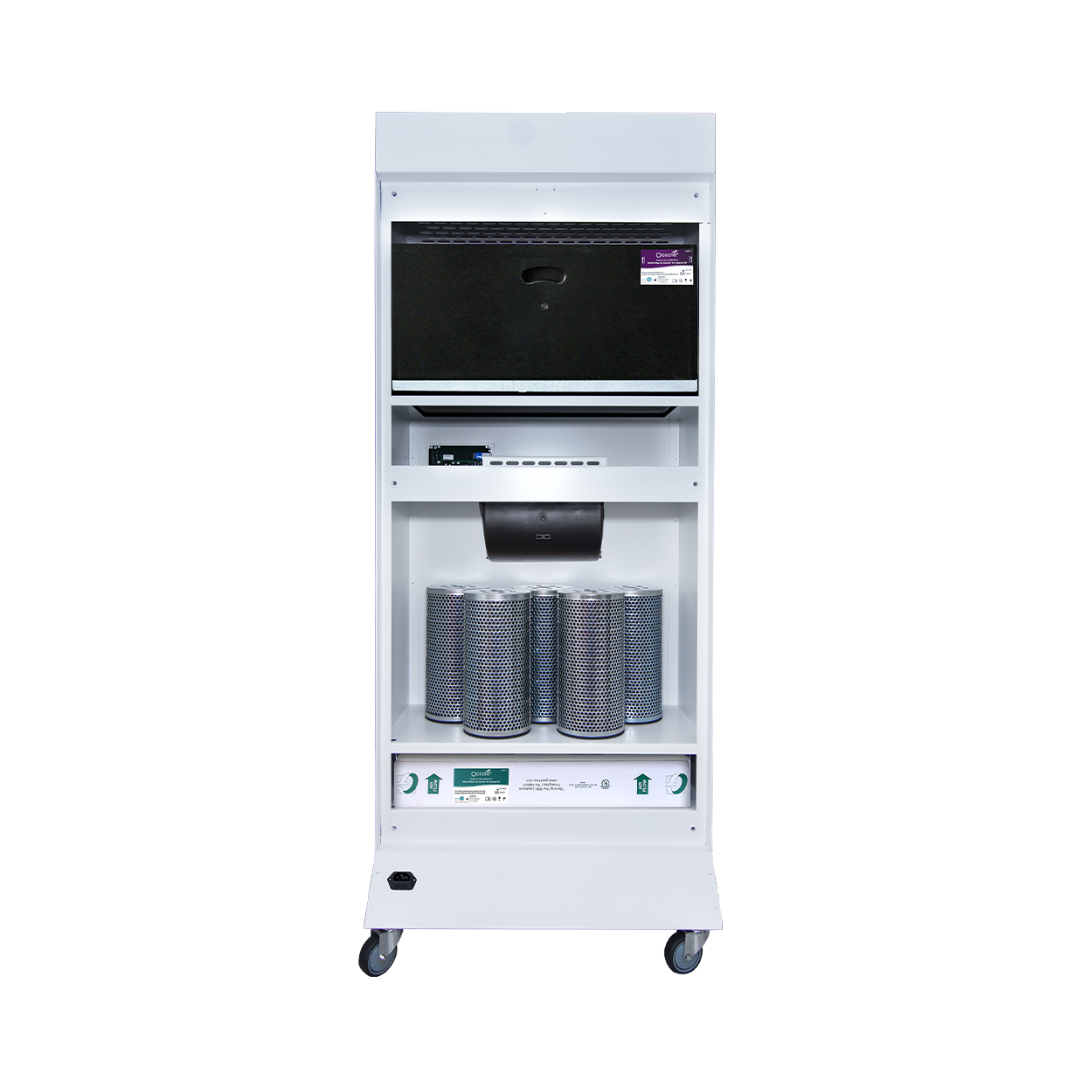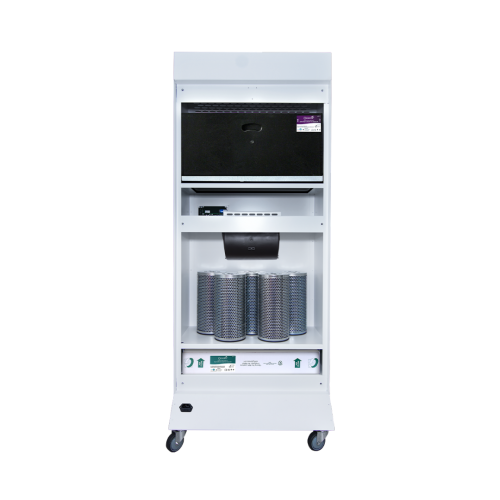 OOACEQ-03
Description
Better Air Quality, Better Embryo Development: Purified Laboratory air results in better embryo development because oocytes and embryos do not have immune system to fight against toxic compounds.
More Activated Carbon, More VOC Removal Capacity: Canister Carbon Filter Set consists of 5 pieces of tall activated carbon canisters (29 cm) in height made of pure activated carbon which gives unmatched VOC removal capacity.
No Chemicals Inside: High quality purified air assured with pure materials only. Chemicals inside the filters may be dangerous to human health and embryo development.
Pure Activated Carbon, Only Way To Trap VOCs: VOCs cannot be trapped by HEPA filter because their size is smaller than HEPA filter's pore size. VOCs can only be trapped inside activated carbon.
45 Degree Blowing: Faster air purification with 45 degree air blowing system.
Bigger HEPA Filter: Bigger HEPA filter allows longer replacement period and better air quality in terms of particles.
Alarm Function: Specific sensors are used to define exact time to replace filters.
Low Noise Level: Higher user comfort is achieved with very low noise level which is lower than 50 dB(A) in full speed and 42 dB(A) at half speed.
Approved by Scientists: Oosafe® Air Cleaner has been used for many years in well-known IVF clinics all over the world as the main air purification device.
Initial Filter Set: Oosafe® Air Cleaner KN comes with Main Prefilter, Canister Carbon Filter Set and HEPA Filter as standard.
Optional: 4 Stage Filtering with Dual Extra Prefilter can be used for different purposes.
Adjustable and Accurate Air Speed Level: Air speed in our new design Oosafe® Air Cleaner KN with LCD screen can be adjusted between 0 - 100% with 1 % unit.
No Waste of Money in Replacement Filters: Using very sensitive air speed sensor and the timer alerts to replace filters when it is necessary. No more replacement for the filters before lifetime.
Easy to Operate: Main functions can be handled on LCD screen through the menu. Replacement of the filters can be done by the users.
IF YOU HAVE QUESTIONS, PLEASE CONTACT US?
Contact Us
SparMED needs the contact information you provide to us to contact you about our products and services. You may unsubscribe from these communications at anytime. For information on how to unsubscribe, as well as our privacy practices and commitment to protecting your privacy, check out our Privacy Policy.
CHECK COUNTRIES WE SELLING TO